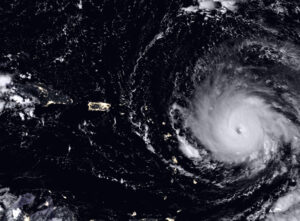 All eyes were on Hurricane Harvey as the epic storm approached the gulf coast of Texas in late August 2017. Companies in the oil and gas industry were especially concerned. Offshore drilling in the gulf is a major oil producer for the United States, and Houston, Port Arthur, and Corpus Christi are important ports for refining and oil transportation. What damage to the US energy industry would Hurricane Harvey leave in its wake?
Production took a little dip.
Many producers paused production in anticipation of Hurricane Harvey, but the storm skirted the offshore drills in the Gulf of Mexico. Producers were up and running shortly after the storm passed, and US production was not widely impacted. Onshore facilities are also back up and running, with minimal damage to their facilities.
But refining took a big hit.
For oil refiners, Hurricane Harvey was a different story. Hurricane Harvey knocked out refineries in Houston, Corpus Christi, and Port Arthur, Texas. While refineries in Corpus Christi and Houston are in relatively good shape, Port Arthur refineries were hit the hardest. Energy experts expect Port Arthur facilities to take the longest to recover.
Gas prices went up.
The gulf coast of Texas is a hub for oil and gas imports and exports. Heavy rain and epic flooding closed the ports and refineries. As a result, gasoline prices went up 6.8 percent.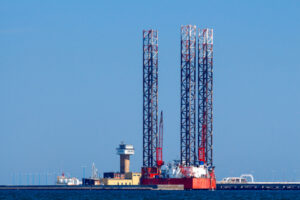 Hurricane Irma had little impact on US oil and gas industry.
Hurricane Irma barreled through the Caribbean and Gulf of Mexico shortly after Hurricane Harvey. Though devastating to island communities and west coast of Florida, Irma did not have a large effect on the US oil and gas industry. Floridians may have had a run on gasoline and natural gas before the storm, but the hurricane did not impact oil and gas production and refining on a national level.
Companies and energy analysts are still studying the impacts of the hurricanes on the oil and gas industry. Their work will likely continue for months, if not years. But for now, production remains average, while refiners continue to get back online and working optimally.
For more information on how the hurricanes may affect your oil and gas bill or for a free, no-obligation utility bill audit, contact the energy experts at SM Engineering today.